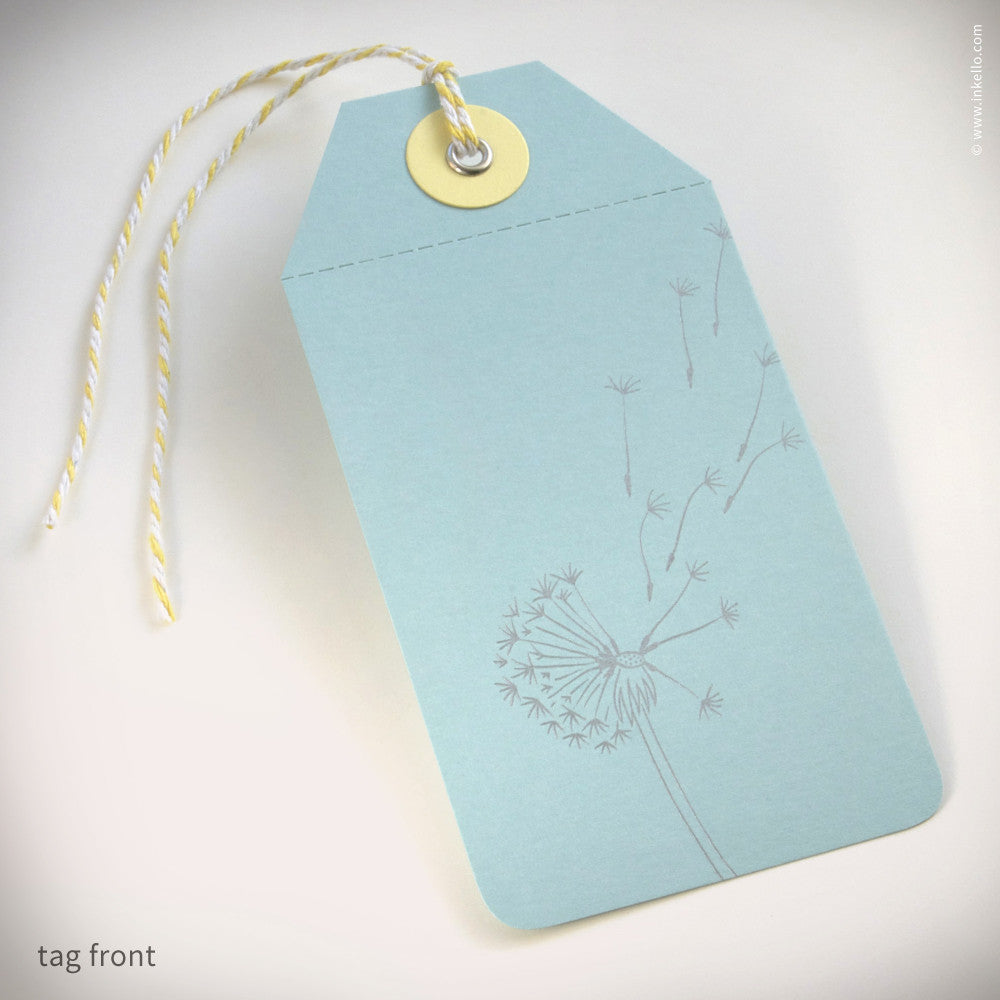 Dandelion Gift Tag (#372)
Summery letterpress gift tag printed with a dandelion bloom in silver ink on pool blue-green paper. Threaded with yellow and white striped butcher's twine.
Details
Front: dandelion bloom in silver ink
Back: Inkello® web address printed in silver ink
Materials: pool blue-green cover paper, yellow paper circle, zinc eyelet, yellow and white butcher's twine
Size: 2-3/4" x 5-3/4", string ends are approximately 5-1/2" long
Printing method: letterpress
Caution: Some items contain small parts such as beads, eyelets, grommets, snaps, rings, buttons, staples or brads which can pose a choking hazard if detached. Keep away from small children and pets. These items are not intended for children under 13 years of age.